"The Night Before Christmas"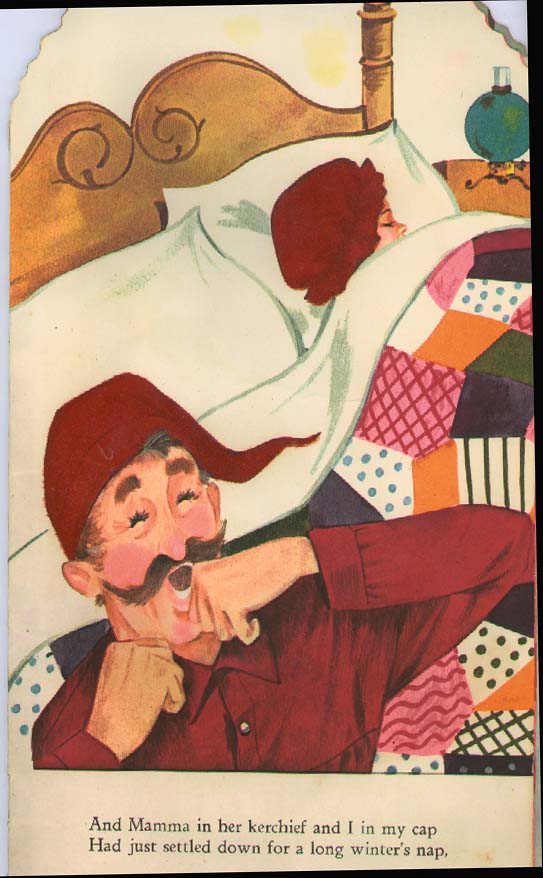 And Mamma in her
kerchief
and I in my cap


Had just settled
down for a
long winter nap.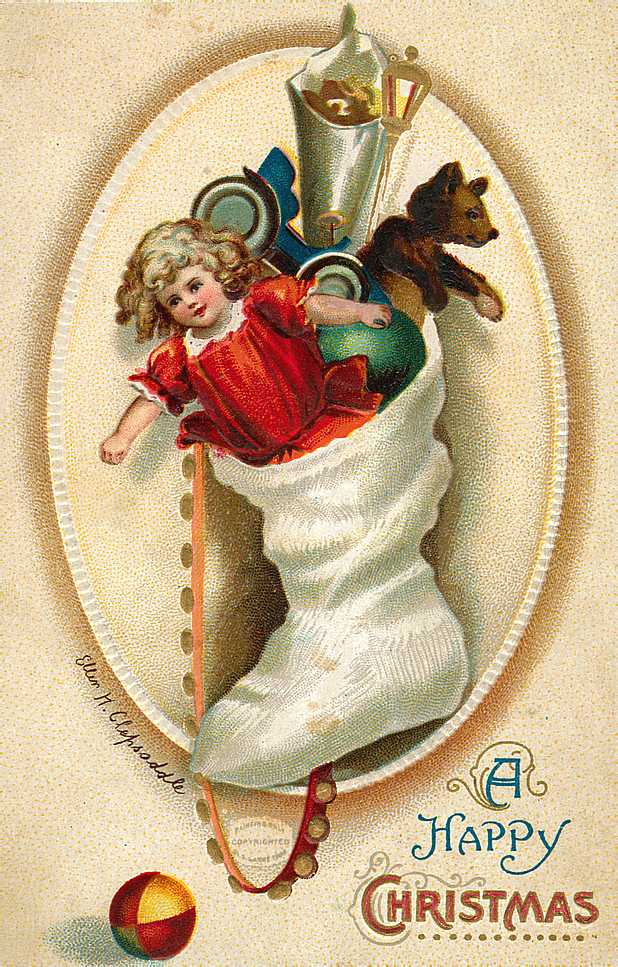 A magical Christmas (c) By Georgene Humphries


"Between the dark of Christmas Eve and the Christmas day light, when the day is beginning to lower, comes a pause in the day's preparations, that is known as the "Magical Hour".

As a pre-schooler in the 1930s, I have memory of one of the most magical Children's hour of all. Tucked between Thanksgiving and New Years, is the Christmas Eve hour of 1938.

In my mind's eye it is an hour of perfect magic that lives in memory these 67 years later. Our family lived in a world that had yet to discover the wonder of the electric lights, water in the house, inside bathrooms and oil heat.

At our house we lived in a world where kerosine lamps and lanterns shed their light. Water buckets along with their long handled dippers, were our drinking water source and heating and cooking was accomplished by burning wood.

By the Christmas season our world was usually wrapped
in deep snow. Our dad was in the lumber business and all of our family activity revolved around getting the payload of lumber to the lumber yard in Boise, even the day before Christmas.

I said "it was a magical hour." As we burst through the door at the grand parents house on this particular Christmas Eve, we were met with the most perfectly magical
sight one's mind could comprehend.

Brother baby Jack took one look and jumping on the couch, he began jumping up and down. Unable to contain his excitement, he exclaimed to one and all, at the top of his baby voice, "a party, a party". His baby mind did not recall previous Christmas experiences. However, he did know a party when he encountered one and for sure ...this was certainly a party.

In deed, I had to agree. Before us was an elegant Christmas tree, harvested by Grandpa and decorated to greet us as we arrived. Along with the hand blown glass ornaments were electric lights twinkling throughout the branches. These replacing the candles of previous years. The hand blown glass ornaments had been fashioned into shapes of birds, their tails a type of filament that reflected the lights.
There were round glass balls, shaped balls and a glass star perched at the very top. All of the ornaments were a wash with the reflections of magical colored electric lights.