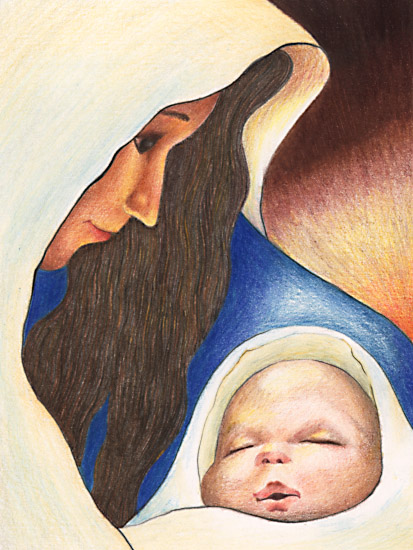 The First Christmas Gift

What night is this ...what heavenly throng,
Sends forth such sweet, angelic songs?
What star is this that shines so bright
And guides the travelers through the night?

What place is this ...a stable bare
Where lies a babe so sweet and fair?
What babe is this with smile so sweet
What wise men worship at his feet.

Why feared the shepherds on tht night
To see a star that shone so bright?
To hear the Angel chorus sing
That made the isles of Heaven ring?

Oh night of nights! O Holy Child!
Blameless and sinless, undefiled,
God's promise that thy birth would bring
A Savior, Comforter and King.
Copyright By humphri@northrim.net (c) 1963-2000, all rights reserved. Please feel free to use these pages for your personal use.