"The Night Before Christmas"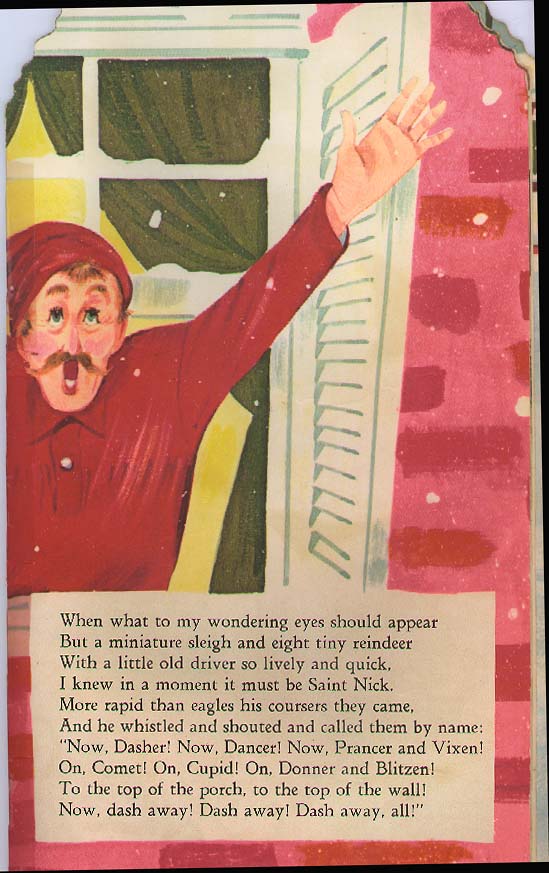 When what to my wondering eyes should appear
But a miniature sleigh and eight tiny reindear.

With a little ole driver so lively and quick,
I knew in a moment it must be Saint Nick.

More rapid than eagles his coursers they came,
And he whistles and shouted and called them by name:

"Now, Dasher, Now Dancer! Now Prancer and Vixen!
On, Comet! On Cupid! On, Donner and Blitzen!

To the top of the Porch, to the top of the wall!
Now, dash away! Dash away! Dash away all"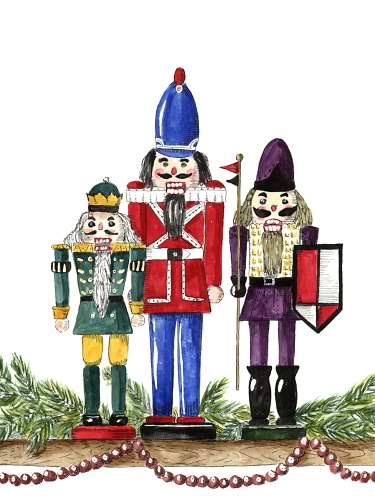 "Anyone hungry" called grandma, " dinner is ready" and we ate with appreciation, counting our blessings for our safety.

When we were finished, Grandpa declared "I guess I'll take a ride, does anyone want to go with me? I think I saw Santa's sleigh in the sky. If we hurry we will probably still get to see him".

And what to our wondering eyes did appear? Every once in a while he would point to the sky and say "there he goes, do you see him". We all agreed we had seen tiny spots in the sky that must be Santa's sleigh. Of course we had to stop and sing a few Christmas Carols to other relatives along the way.

When we finally arrived back at the Grandparent's home, to our astonishment there beneath the tree, were packages. Santa had indeed visited while we were away. Even as we grew older, the trip to sight Santa and sing Christmas Carols was a magical family activity and tradition, which preceded opening our packages.

Over the years I recall a few of the gifts that he left under that tree. The first was a set of hand painted china dishes that served six. I still treasure the service
for two that has survived these many years. They sit proudly in my china closet.

Another time a Shirley Temple doll was there. Still another, a set of Quintuplet baby dolls. But there was never again the awesome site of the first electric lights that met our eyes, on that magical children's hour of long ago.