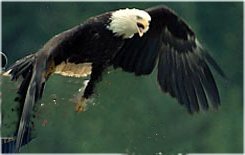 Click Eagle ...Salmon Recipes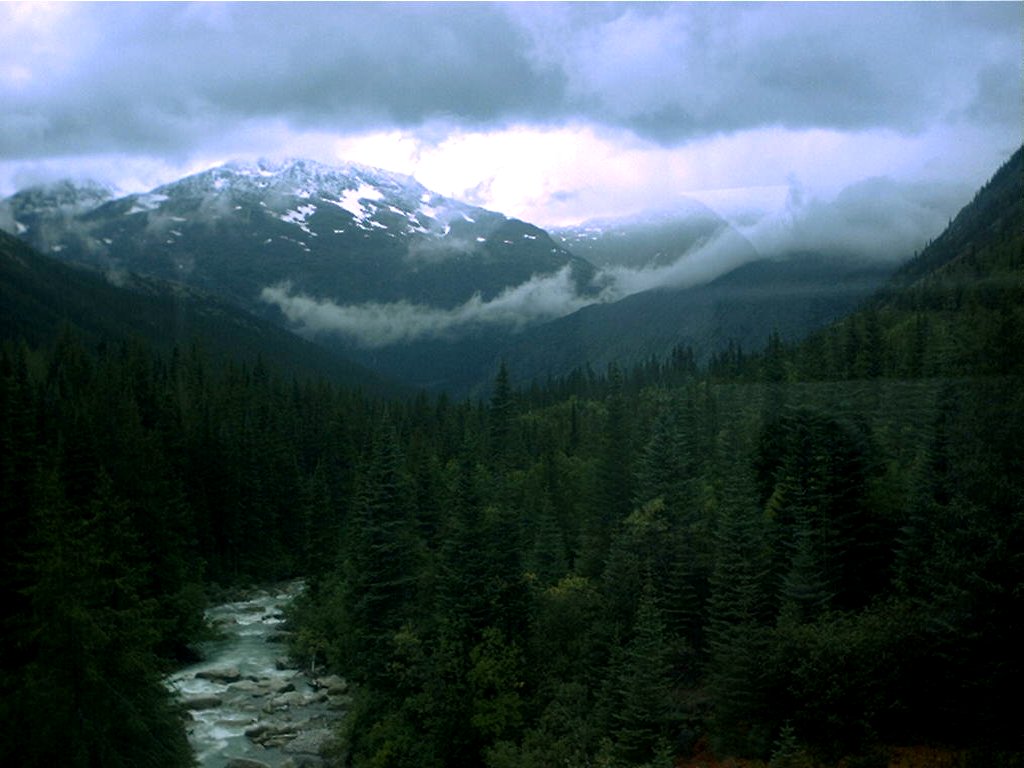 5)The lodge was a Princess Tours property and so all activities presented were sponsored by the Princess Tour. We soon realized that the food at every stop would be beyond comparison. As we waited to be served that evening we amused ourselves by looking through a large telescope mounted on the deck above the canyon where the Lodge rested above the river. We were able to see dozens of mountain Sheep grazing on the mountain sided down canyon. Here are some of the salmon recipes we were served starting at Kanai that evening .
<http://www.takusmokeries.com/serving.html>
We were presented with a film to watch, the first evening, introducing us to Alaska. The weather had pulmited to 21 degrees the night before our arrival, and so we became concerned about our next days activities which was a float trip down the canyon.
Terry and I had been looking forward to the float trip on a rubber raft. down river from the Lodge. Now we decided to see if we could transfer to a new tour on their agenda, exploring the Kenai Lake instead, by motor boat. It was iffy whether we would be able to rearrange our activity on that short of notice.
We finally were able to transfer and breathed a sigh of relief since the morning was cold and raining. The Rain did clear away however and since it was a new inclosed cabin cruiser we were comfortable as we spent several hours communicating with mother nature on the Kenai Lake and abserving the Kenai Mountains from the water.
We forfeited our Alaskan Gourmet Snack , promised on the float trip, when we transferred, but were able to see Eagles and Dall Sheep but missed seeing the Salmon, the occasional bear, and moose that make their habitat there. The boat ride was quite rough as the lake became choppy. Terry, who must be careful of her chronically bad neck really suffered after the ride and so had to lie down and rest when we returned .

Mid-Night Sun Over Glacier
(Picture borrowed)

| | |
| --- | --- |
| | test |
| | |