Once again ...I feel that the 1800 US Census for Spartanburg
South Carolina is the pivital "CLUE."

William Gowan Breshears along with his father William and Henry Breshears are together on that Census record. William Gowan Breshears family left record that their forefather William Besheer was born in FAUQUIER CO VIRGINIA.

We have proof that the William Besheers of Mottlow Cr., in Spartanburg left records that proved he went by variations of the name BRADSHAW; BRATCHER; BRACHER and BRESHEARS.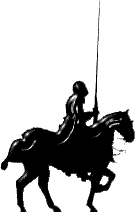 Once again we must keep in mind that MIDDLETON BRESHEARS was never in FAUQUIER CO., VIRGINIA. Therefore it is not likely that he is the forefather of HENRY ALEXANDER and his
brother WILLIAM BESHEERS who were descendants of the WILLIAM BESHEERS born about 1740 in Fauquier Co., Virginia
List of Transmuted Surnames
Here I might list all of the family names and variations I've found while researching my family tree.